http://www.julienorsby.com/urbanvixen/
UrbanVixen – Character Athlete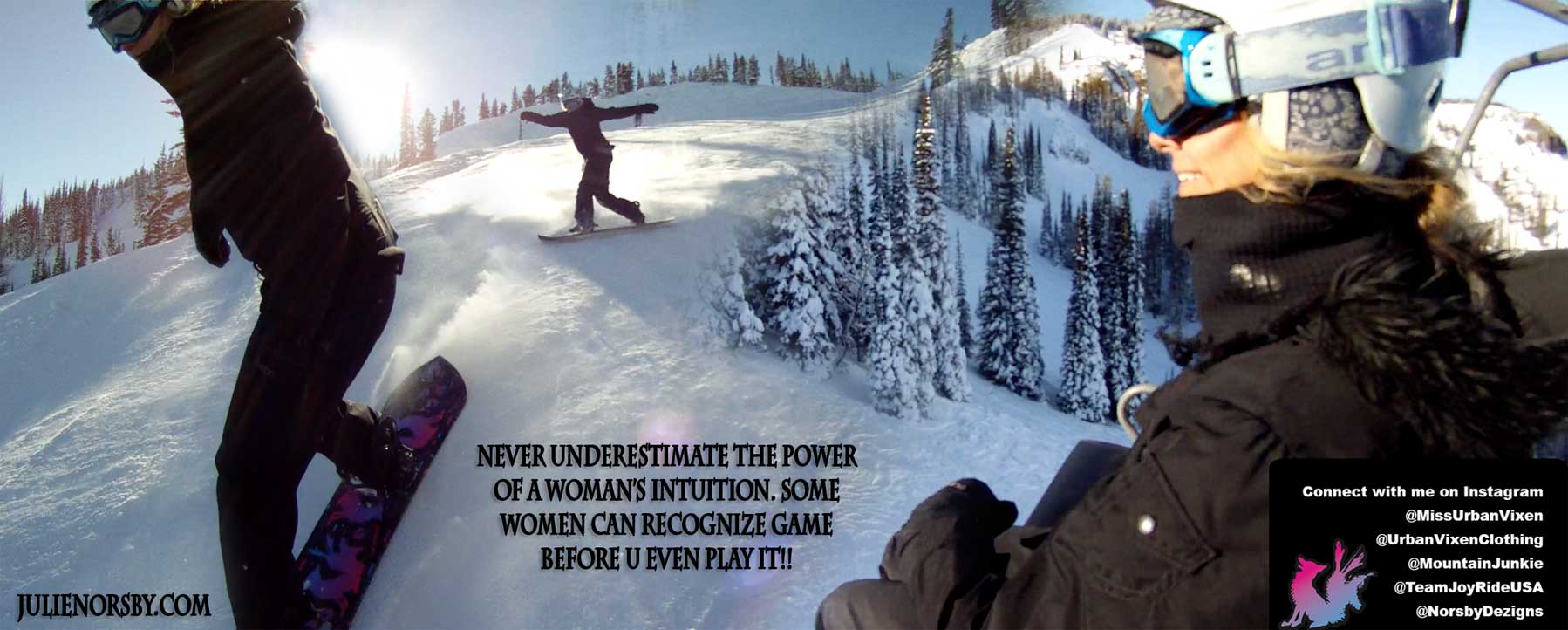 UrbanVixen "AKA" Julie Norsby is a passionate outdoor enthusiast (ExtremeCarver/FreeRider) and adventurist from Washington State.
Information:
Athlete, Designer, Visionary…
Female
5.9″
Home Mountain – Stevens Pass
Current Mountain – Unknown

Gear Favorites:
SnowSuit – UrbanVixen Clothing Stealth Snow Suit, Roxy Bling OnePiece
Snowboard – K2 ElDorado 156, UrbanVixen MysticNight 155
Boots – DC, Double Boa Mora
Bindings – Burton, Cap Strap Stilettos
Beanie – UrbanVixen Clothing
Gloves – DaKine
Mittens – Burton
Goggles – Zeal Optics, Scott, Dragon, Anon.
Helmet – Bern
Beanie – UrbanVixen Clothing
Skis – Salomon Geisha 164
Ski Boots – Fischer, MyStyle
Telemark Boots – XP Crispi
Interests:
Snowboarding, Skiing, QiGong, Martial Arts, Yoga, Paddle Boarding, Kayaking, Biking, Running, Hiking, Graphic Design, Video Productions, Special "Particle" Effects, Fashion Design, Photography, Business, Marketing, Nutrition, Botany, Horticulture, Sports Science, Kinesiology, Human Physiology, Naturopathic Ways, Noetics,  "Heal ThySelf"…
UrbanVixen represents the rebellious female fox inside of all of us; be whatever it is that you enjoy in life. The fox encourages us to think outside of the box and to use our intelligence in different, creative ways. The fox also brings us a message to try to approach our circumstances differently than we normally would. Be aware of some of our habits, and try a different angle of action. The fox also is a reminder that we must utilize all of our resources, seen and unseen, in order to accomplish our goals.
Keep Up & Ride with UrbanVixen on FaceBook at the UrbanVixen Fan Page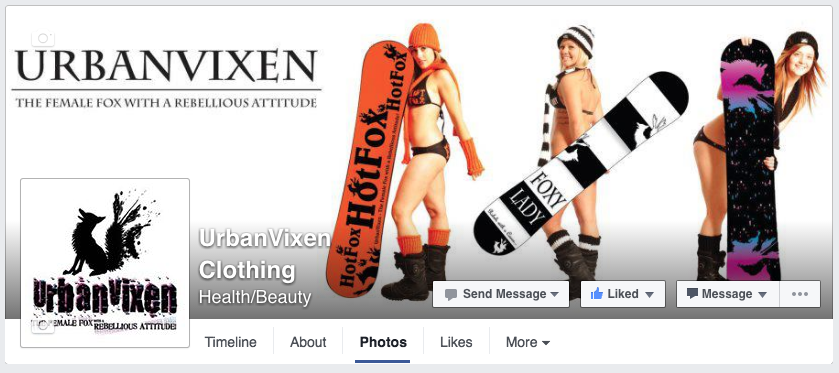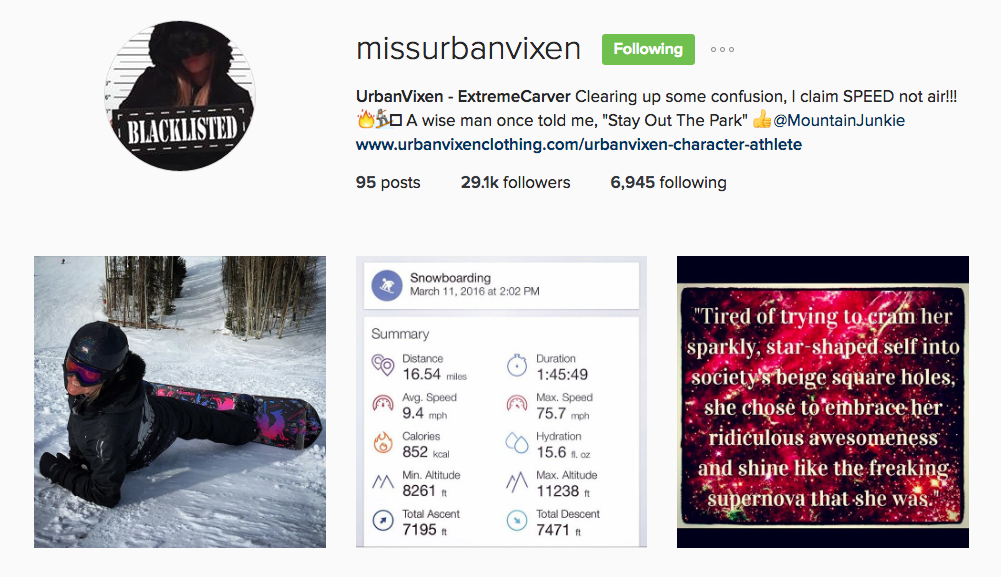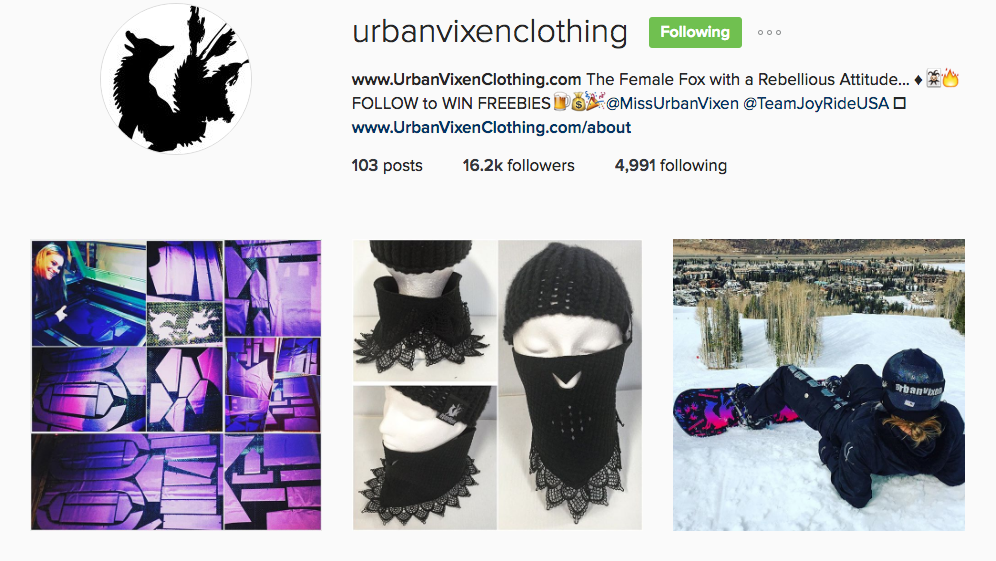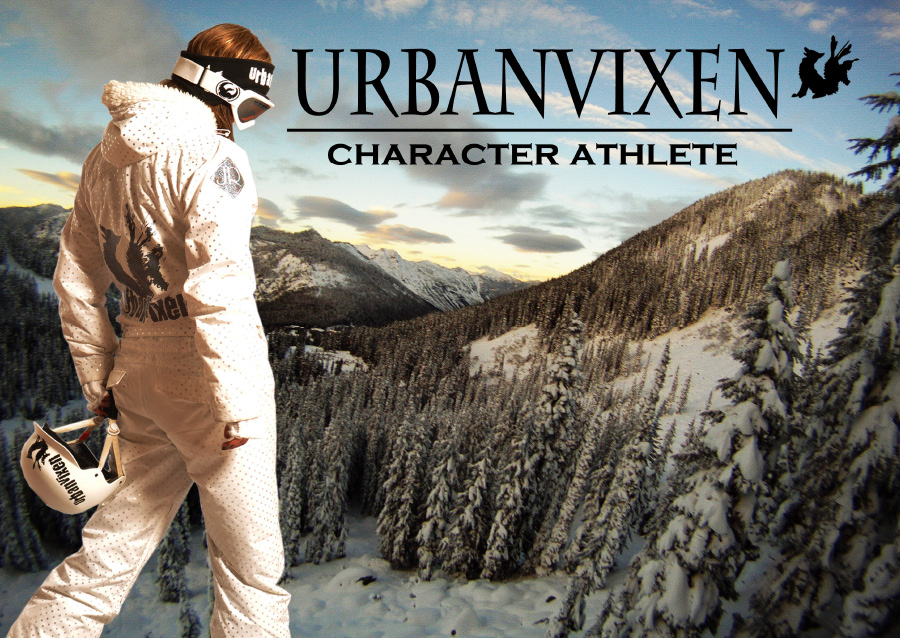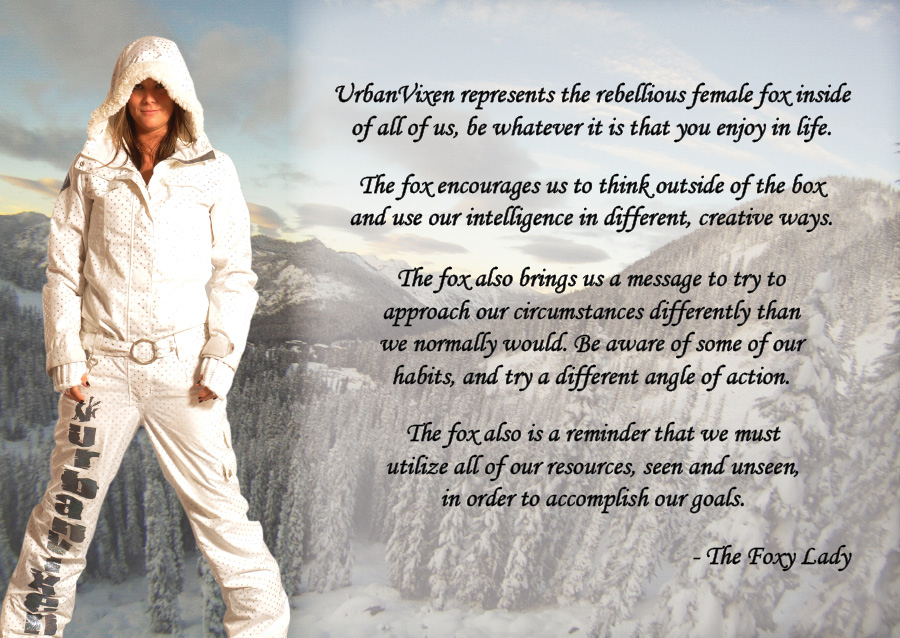 Founded in 2009, by Norsby Dezigns.
CHEERS, The Foxy Lady…
Help Me by Donating Today…

Cheers, The Foxy Lady!!!